DYNAMIC FITNESS SUGAR LAND
AWESOME GYM. UNREAL PRICE.
Dynamic Sugar Land Memberships as low as $10/Month.
No matter which membership level you choose, you'll get more than you can imagine, for a fraction of what you'd pay elsewhere.
We want you to experience our Dynamic Difference with EVERY amenity you want in ONE place!
Trust me you will love the EXTRAS!
Book a HydroMassage!
Book a 30-Min Personal Training Session!
Book a Team Training or Group Fitness Class!
Book a Tanning Session!
You Pick It! We Book It!
By submitting you agree to our guest policies (link the 3 day pass page) and to be contacted via phone, email and text as outlined in our privacy policy.
A WORLD OF AMENITIES UNDER ONE ROOF!
Results PT Program YOU GET IT ALL
1 on 1 Personalized Training Programs! Unlimited Access to D-Fit Team Training! Monthly Inbody Analysis Scans! Recommended Myzone Interactive Wearable!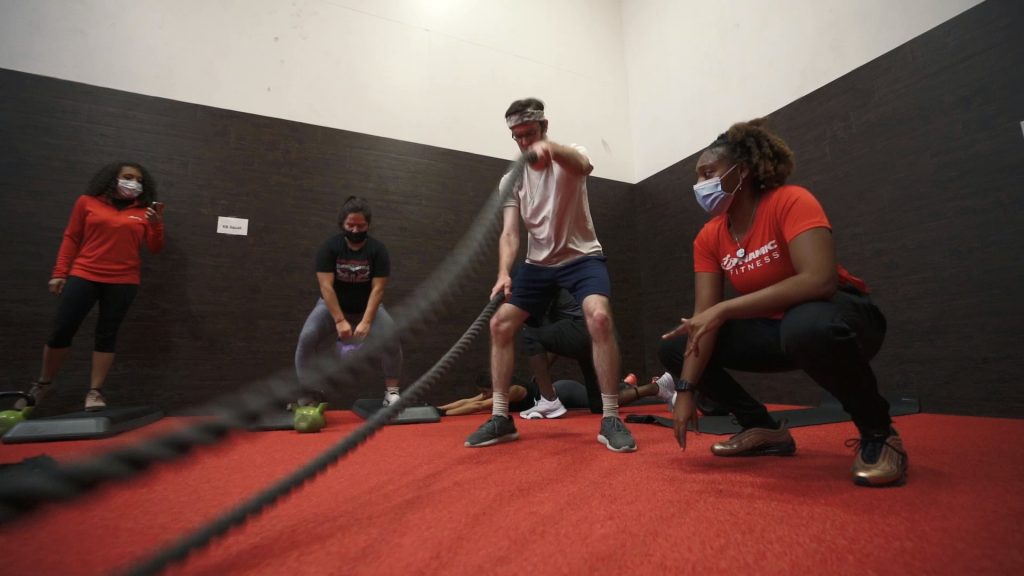 TOGETHER EVERYONE ACHIEVES MORE Training with a TEAM (together everyone achieves more) holds you accountable and makes it harder to make excuses. Our TEAM training brings a fun and happy fitness atmosphere while maintaining a 1-on-1 experience
We wouldn't blame you if you joined Dynamic just for the hydromassage. It's free with our Premium and MORE memberships. Not to mention unlimited. Let the Ahhhhhhh begin. And after a great workout, nothing feels quite like a great massage. Enjoy one in the privacy of your own hydro room. (And you don't even have to make small talk with a masseuse.)
WEAR THE BELT! USE THE APP! MONITOR YOUR PERFORMANCE! PUSH BEYOND!
Track your effort during workouts using heart rate zones and MEPs! Compete in challenges, share your results on social media, and compare your point standings with your friends! See your workout LIVE on our Myzone TVs!
At Dynamic, you can run, walk, or crawl your way to fit. Enjoy a great workout in our  lap pool, then work out any remaining kinks, aches and pains in a bubbly, relaxing 100-degree hot tub.
What's dumbbell/bench/curl bar/smith machine GALORE? This. We've got more weight workout options than you've ever seen in one spot. All just waiting for you to pick 'em and start on your strong. Whether you're working on muscle endurance or seriously stepping up your strength, step right up. You'll find dumbbells, benches, curl bars, Smith machines, and Power Racks Platforms…pick your lift!
Just looking at all this  cardio machinery could raise your heart rate. Treadmills, ellipticals, cycles, a dozen other boredom preventers.  Pick your machine for the day and LET'S GO!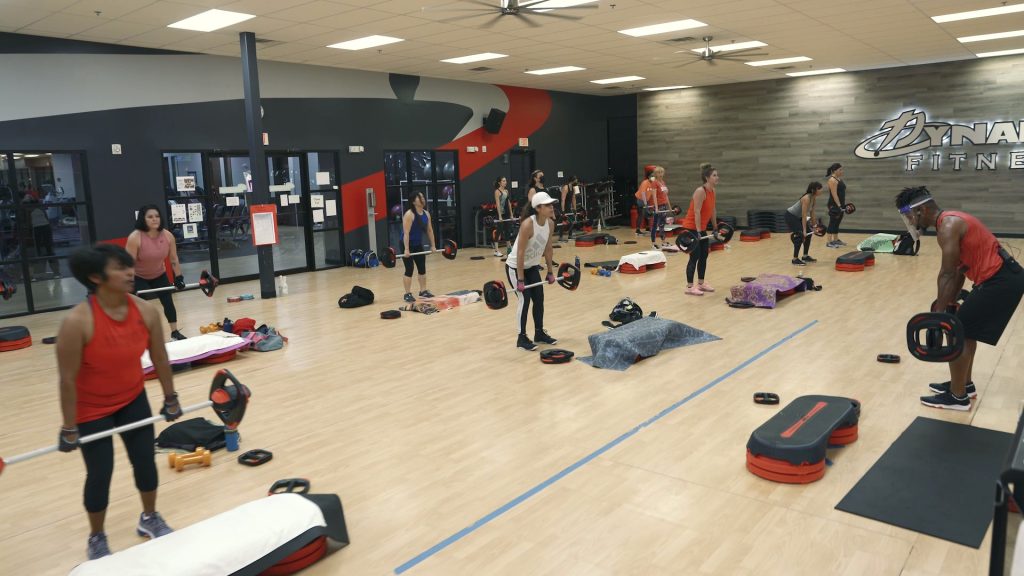 Experience Boutique style classes without the boutique studio price! For fitness and general butt-kicking, our cross-disciplinary workouts can't be beat. Train with a group and you'll love it (or love to hate it) just a little more.
Dedicated cycle studio gives the intense ambiance of what makes the class! Especially with our Myzone interactive wearbles to view how many calories you burn and measure the intensity of the class! Our Keiser cycles are top of the line, fully adjustable and make for an amazing, forget-you're-even-working-out workout.
Relieve muscle soreness and tension and promote healing in ways nothing else does. Yeah, it's pretty much a miracle. And it's free with our Premium and MORE memberships.
Want a healthy-looking glow? Or a vacation base? Tanning's included in our Premium and MORE memberships. So, for the price of a tanning salon, you also get a 30,000-foot gym.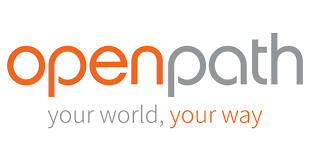 NO MORE EXCUSES! We're open 24/7!  With our Open Path system for our members  whenever the workout mood strikes, your workout is waiting.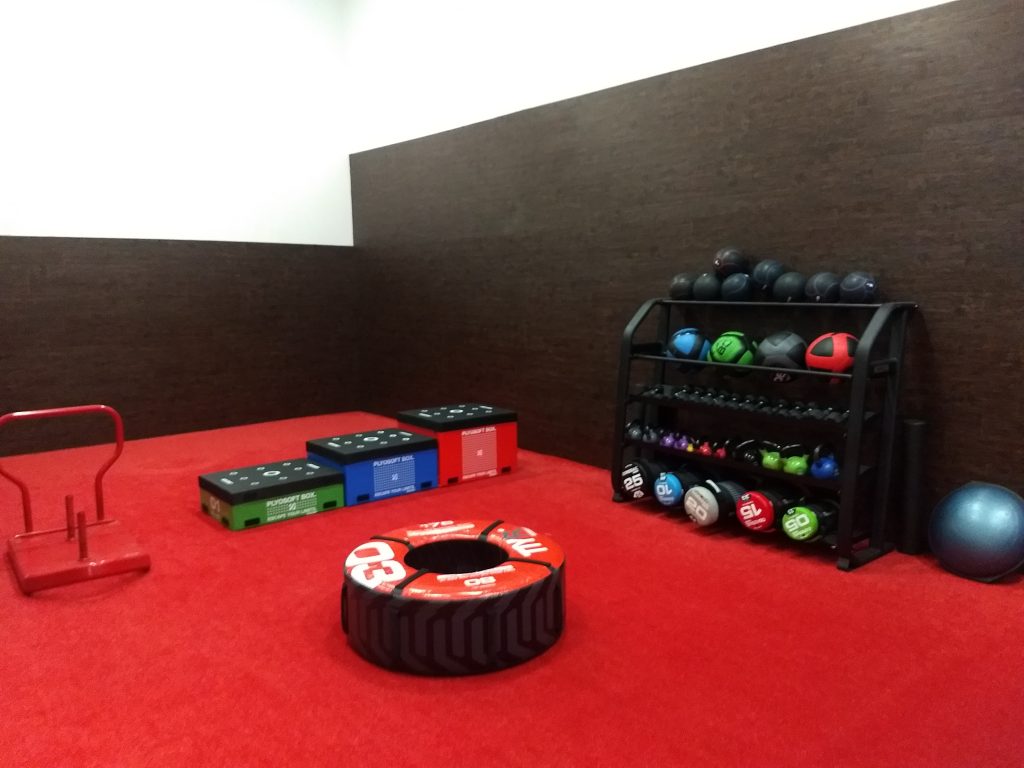 2 Turf Areas!
(Get your HIIT together!)
Yes its time to MAKE HIIT HAPPEN with agility ladders, plyo boxes, TRX bands, heavy balls, kettlebells, battle rope…whatever your heart desire, you'll find it here. Including plenty of room to stretch out and work on your mental fitness.
Ranging a wide variety of activity of activities, crafts, and games. Ranging from 6 months to 11 years of age for a secure and fun place to play because mom and dad need to workout too!
Unlimited Body Composition Analysis
Scales are the enemy of success! However our Body Comp Analysis can measure lean muscle mass, fat and water, by body segment. Use the info to monitor how your body adjusts to new fitness routines, changes in diet and more.