On Behalf Of

Fill out the form to invite your friends to the gym, and if they join you'll get a reward!
STEP 1: REFER
When you submit your guest's information, we will send them an email with a link to claim a
3-day guest pass!
STEP 2: REDEEM
If they claim the pass and decide to join Dynamic Fitness, you receive a reward.
STEP 3: REPEAT
The more friends you invite to join, the more you earn! Who doesn't want a workout buddy to bring to the gym?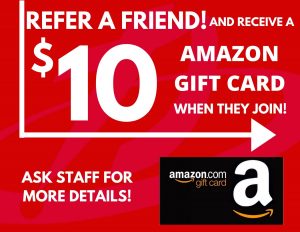 Invite your guest to Dynamic Fitness